The lava sketching interlaces through the volcanic stone, as black as night, whispers secrets: the allure of fire is irresistible.
Technical specifications
Length: 22.5cm
Materials: unbreakable black amphibole stone, polyester, 925 silver
Bracelet for men and women with white, black, and brown braided cord in waxed polyester, and black glass beads, with a 925 sterling silver detail.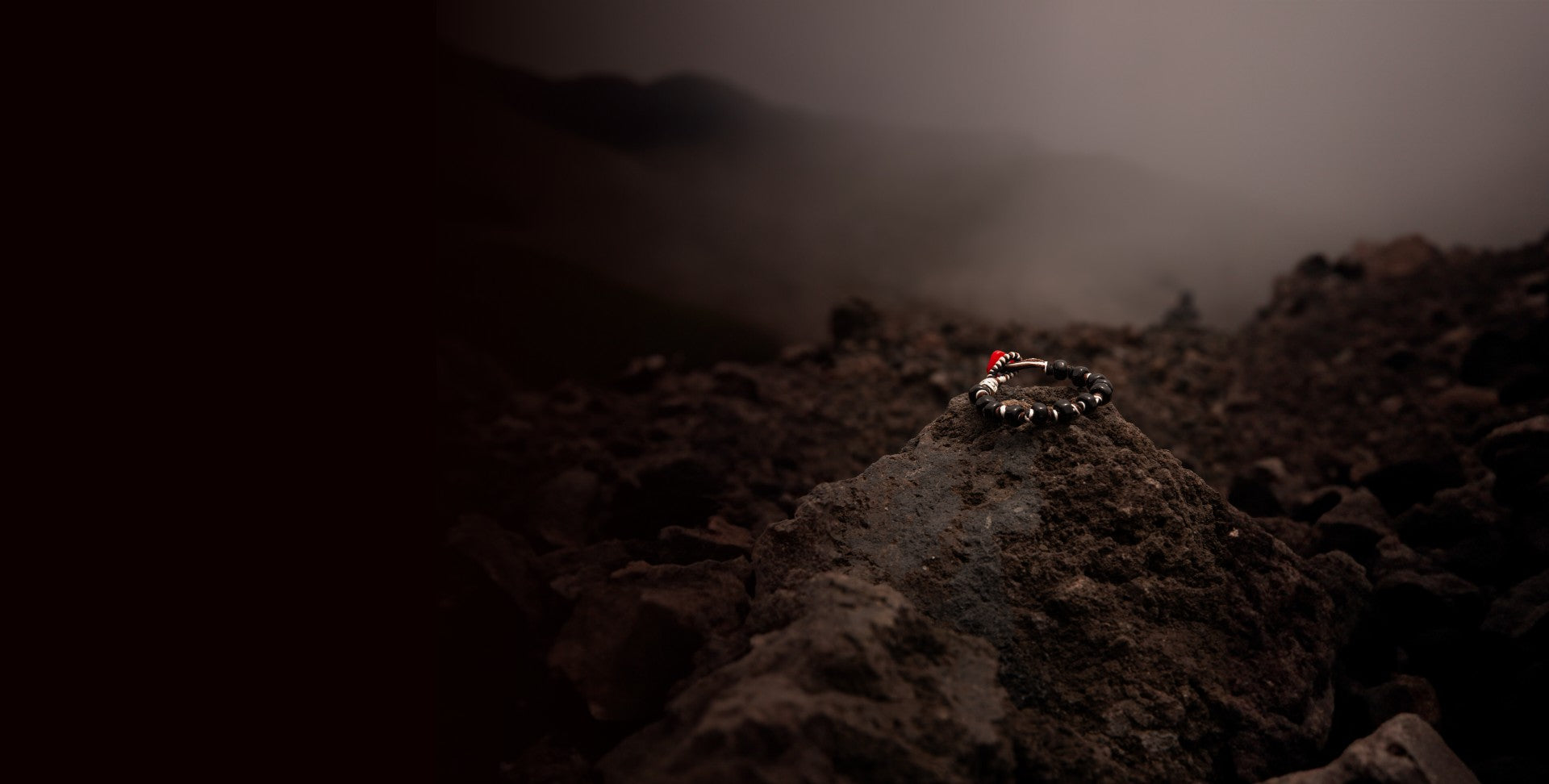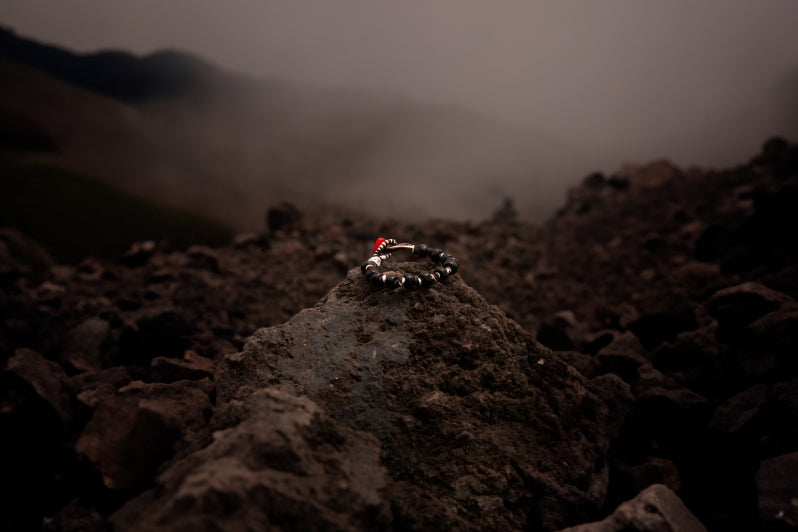 THE WATCHFUL FIRE
A gentle giant that never sleeps: that is Etna, which tirelessly keeps watching over Catania and its entire island for millennia. It grants its slopes and craters to fearless hikers and offers a spectacle of ice, stone, and fire. It seems that the world starts and ends on the Etna.